---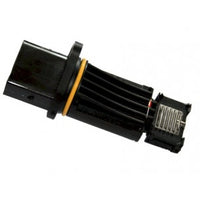 Does your MG Rover 25/ZR/45/ZS diesel have poor low down performance?  Does your car feel like it 'hits a brick wall' at 4000rpm?  Unexplained poor duel economy? If so there is a good chance that your MAF sensor is deteriorating.  This is very common and as it happens slowly you may not even realise it is happening.

High Gain Pierburg MAF
This MAF sensor is a high quality MAF sensor that will not degrade like the OE Bosch MAF sensor as fitted to the MG Rover L-series cars (not Rover 75/ZT).   It is a direct replacement for the Bosch MAF but at a far lower cost.  The outer clip on the car harness may need to removed to fit the MAF sensor.
This MAF sensor does not require a Digimafam.
Low Gain Pierburg MAF
This MAF sensor is designed to be used with a Digimafam and is the perfect combination for reducing off boost smoke when using SDI injectors.
*Please note - this MAF sensor requires a Digimafam to work*